We Do IT All

---

---

Like any trained chef, it's all in the ingredients. Ronco excels at immersing itself in a client's business to apply end to end IT services and solutions to it. From on premises infrastructure to cloud services, business work flow processes to data management, we look after the IT components of your business, whilst you run your business.
---
For a more indepth information regarding each service

---
Ronco Support
At Ronco, we offer a true, rapid service response, pro-active maintenance, remote support, stock and 24x7 access to it and a voice at the end of a phone; key drivers of our commitment to our clients.
'We keep it simple, uncluttered, uncomplicated and personal'.
Our Ronco Helpdesk is available to support you with regards to your IT issues, requests and questions and provides end to end ownership of the support ticket through to resolution. The Helpdesk acts as the nodal point between you and Ronco and proactively keeps you informed of all relevant service events, actions and service changes that are likely to affect you. You engage us to engage you.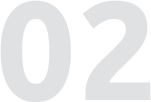 ---
Managed Services
Talk to us about our calendar, Month-to-Calendar Month Service Level Agreements (SLA) or Build Your Own Service (BYOS)
Our SLA offerings are flexible and straightforward, allowing you the ability up upgrade or downgrade 'on the fly', with no penalties. Our philosophy is based on the sage premise that it is you who should control your IT, not us.
All clients are treated with equal importance regardless of size or volume. You will find that our SLA and BYOS programs are structured in a manner that allows you to have greater control over the relationship than would otherwise be possible, if bound by stringent and restrictive terms and conditions. We shy away from complicated 'all you can eat style buffets', with limitations and wear and tear exclusion policies. A simple, staple and organic meal of tiered IT service, with fractional billing, and a one rate fits all, is the reason why we continue to service the same clients, on these agreements, a decade on.
"We always drive to achieve service excellence; it's a human to human engagement."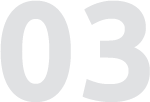 ---
Metrics
We are the only Cayman-based consulting firm delivering end to end data and metadata management solutions and services. Whether it is an on-premise, cloud or hybrid solution, Ronco delivers the right platform to match your business. How? Because we listen.
We specialize in Microsoft Dynamics GP and CRM/xRM solutions via our in-house team of certified consultants.
We have depth and breadth on Microsoft Azure complemented by strong Office 365 expertise; we are recognized Microsoft Silver Partners. We boast the international rights to provide our www.3ceps.com offering, allow of which give us the edge over other IT solutions providers.
In the age of information and its management thereof, we get it!
For more information refer below:
Dynamics GP
A complete enterprise resource planning (ERP) solution for small and medium-sized businesses, Dynamics GP helps you gain greater control over your financials, inventory, and operations.
More than just small business accounting software, Dynamics GP is an ERP solution for small businesses that makes it easy to start with only what you need now and then adapt as your needs change. It's flexible, configurable, and designed to grow with you.
Financial management and accounting
Manage your cash, assets, budgets, and banking—with built-in analytics and account-level security.
Inventory management and operations
Track and manage your production, inventory, orders, returns, and vendors.
Sales and service
Manage your sales, service contracts, and field resources.
Business intelligence and reporting
Get real-time visibility and analytics to track performance and act with insight.
Human resources and payroll
Hire, train, and pay your team with the help of complete employee profiles and evaluation tools.
Dynamics 365 and CRM
A strong CRM solution is a multi-faceted platform where everything crucial to developing, improving and retaining your customer relationships is stored. With CRM, you track and manage all the interactions with your customers, create custom relationships between your contacts and clients and track all and any information about them. Ronco has this solution successfully implemented with a number of off-shore based corporate management and directorship services entities.
Dynamics AX
Microsoft Dynamics AX is a business solution for global enterprises that supports industry specific and operational business processes, along with comprehensive, core ERP functionality, for financial and human resources management. Microsoft Dynamics AX has been compared to traditional Tier 1 systems such as Oracle and SAP, yet has proven to be a more cost-effective and equally powerful solution.
We look to Microsoft Dynamics AX for customers who need the most robust of systems, including those who require hundreds of users, have complex business processes such as multi-dimensional inventory or complex multicurrency requirements, need a high level of customization and are in international business situations.
M-Files
Managing business information is more complex than ever. The amount of data is exploding and it is often stored in a variety of different systems or scattered across shared drives, making it hard to find and control. In short, today's business information environment is chaotic, complicated and is a drain on IT resources to maintain.
Businesses often already have multiple systems - everything from shared network folders to new file sharing services like Box and Dropbox. Some are on-premises and some are in the cloud. The larger the company, the more complex it gets.
What if it was possible to easily manage and find what you need across any repository or system, quickly and accurately?
enVisual
enVisual is a powerful and flexible software system designed to manage and administer your clients, specifically those of modern wealth management firms.
We fit budgets. Right out of the box, enVisual delivers a range of fully integrated core modules centered around a client-centric CRM module. This multi-jurisdictional e-solution addresses areas such as trust and company administration, compliance, trust and company accounting, fund administration as well as your own business accounting.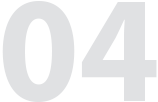 ---
RSPD
Our Ronco Special Projects Division re-engineers the exception, to exceptional. Our division offers a veritable shopping list of services, tailored, personalized and all geared on our ability to listen to what a business wants to achieve.
Infrastructure design and readiness assessments (on premise, cloud or hybrid)
IT virtualisation and tailored back up services
Disaster Recovery and Business continuity planning
Security and IT network assessments and audits
CIO and documentation services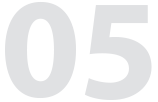 ---
Healthcare
Our health care practice focuses on delivering simple solutions to what are complex requirements and needs. Our closed loop, intuitive, 'disruptive' technology based HIS (health Information System) software offering delivers to over 100 facilities worldwide.
The goal may be the output of an EMR (Electronic Medical Record), but the journey encompasses all the touch points of a medical facility / hospital as it provides healthcare to its patients. From admissions to medication dispensing, OR to insurance adjudication and billing, our HIS platform, Rushmore, is proven, tried and tested.
We use some of the best vendors in the business
---

---
See what Ronco can do for you.